A Reference Grammar of Thai (Reference Grammars)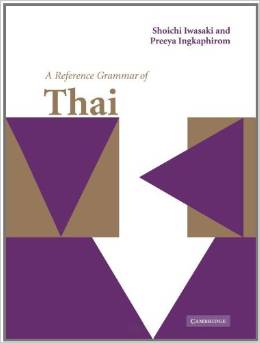 I have lost count how many times when I was first learning Thai I got frustrated because I could not find something.
I would jump online and be able to find a little bit on the subject I was trying to grasp but there was never enough examples and write up to allow my to string everything together. This is a cool book kind of like the Learning Thai kitchen sing it is very comprehensive. It does not have EVERYTHING as no book can give you everything but this is the most comprehensive piece of reference material I have come across thus far!